.......when you are painting and re-organizing. I'm exhausted and I'm only halfway done. This was the original color of my studio. YUCKKK!!! No, I didn't paint it these colors......Bwahahahahahahaha. It was the previous owner and yes its two different colors. Baby sh*t yellow and puke green.....LOL.
This is the new color I'm painting it. The color matches my expression. Yeah!!!!!! I have the blue one with the beautiful florishes on it.
NOW, this is a day at the beach. We went to the San Fran. zoo and across the street is this beautiful beach. The name of it is Ocean Beach, original huh??? LOL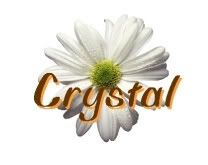 The beach was covered in these beautiful sun-bleached sand dollars. Of course, we HAD to bring some back. It was sooooo cold in San Fran and this was this past July.
Until later, beach lovers..........Gotta (paint) split......TFL!!!!!!