I wanted to re-do Jeff's office, since it is the first room whne you enter the front door. It was primarily used as a catch-all and I was very unhappy. Below you will see the process and why I haven't been on here lately. I had to move everything from the room, rip up carpet, paint the room from ceiling to the floor, rent a floor sander, stain the floor, poly-ed the floor......LOOOONG process. and then start the decorating......
Pictures are totally out of order but here goes........ The green chair was one that I had in our basement forever. I just didn't have the heart to get rid of it. So if you scroll down you will see the end result.....wait for it, wait for it.....LOL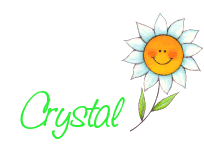 This little school desk is another little find of mine that I just had to have.....
The CHAIR.....yep I painted it. Bwahahahahahahaha, as most of you know I will paint on anything that doesnt move.....and it didnt move fast enough......Bwahahahahahaha. I used acrylic paint (since I have loads of it) and I have used acrylics on t-shirts, so I figured why not?!?!?!?!?!
This is Booboo trying to help.....I had to physically move him to different spots
to get the floor done. This is a picture of Jeff office after......I like it!!!
This the finished floor......above.
This is the before ..... I unearthed this beautiful floor when I ripped up the carpet. Our house is approx. 60 yrs old and I love the character this house has.......
:)
Sorry the pics are so out of order, but blogger has been giving me fits lately.....
Until later, antique lovers...........Gotta split.......TFL